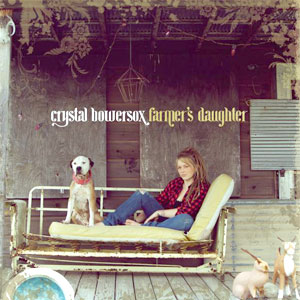 I will say this right here.
I have never before bought an album from someone who was on American Idol.
Yet that is about to change. I will be buying the debut album from my favorite Crystal Bowersox called "Farmers Daughter". I haven't heard anything from it. Shit I don't even know when it comes out. But when it does, I will buy it.
Reason being. I think she is very talented.... and smart. Smart enough to realize the machine that is American Idol and sign herself on to it. Was she ever going to win... probably not, I mean come on she has dreads. Do you think America is ready for that? But it didn't matter. Week after week she took to that stupid stage and showed America what she was made of. And now she has an album. Bravo. Bravo.