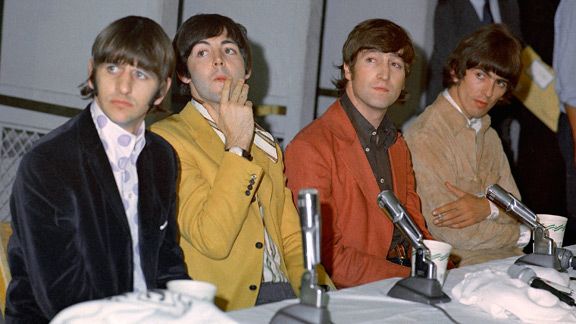 I pause my soundtrack week to bring you something topical. Kind of.
ESPN's "The Herd" (a great radio show, if I do say so myself) is doing a musical competition matching up legendary bands in a bracket like tournament. They are down to the final four and well I'm not too surprised about the match ups...a little but not much... are you?
(the numbers are the seeds)
1. The Rolling Stones vs 1.Led Zeppelin
1.The Beatles vs 4. Aerosmith
I have a feeling the finals will be a epic match up between Zeppelin and The Beatles with the Fab Four pulling out a close victory.